Oh my! It is much too late and I have been paper crafting since I got home from work. Needless to say, I am a little giddy.
I sat down to play along with the Alley Ways Stamps Be Inspired Challenge and as I was finishing off my TAWS inspired Easter Treats Gift Baggie, I realized I did not have an Easter sentiment from TAWS for my project! Hmm!
Then I looked at the set I was using called Priceless Joy and saw the single words..."it's", "a" and "tweet" and then I started to laugh my head off!
Giggling like crazy...because I made my mom an Easter treat baggie that says
"it's a tweet"!!!
Yep, still laughing as I write this! Will it be as funny tomorrow morning? Probably not, but right now, it is pretty hilarious!
This "Tweet" for my mom is filled with buttons right now, but tomorrow I am off to the store to get some chocolate eggs for this little baggie. I was inspired by the Polka Dots in the Inspiration photo...isn't it a great photo?!! I love it!! Hope you have as much fun creating as I did!! This is also for the
the "Up in the Clouds" theme challenge over at
Paper Issues.
Love that wee birdie! I picked up these baggies from Scrapbookin' Adventures and saw them embossed by the shop owner Jennifer Edwardson-so I thought I would try embossing my bag too!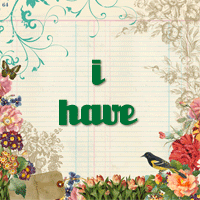 I am also linking this up to: